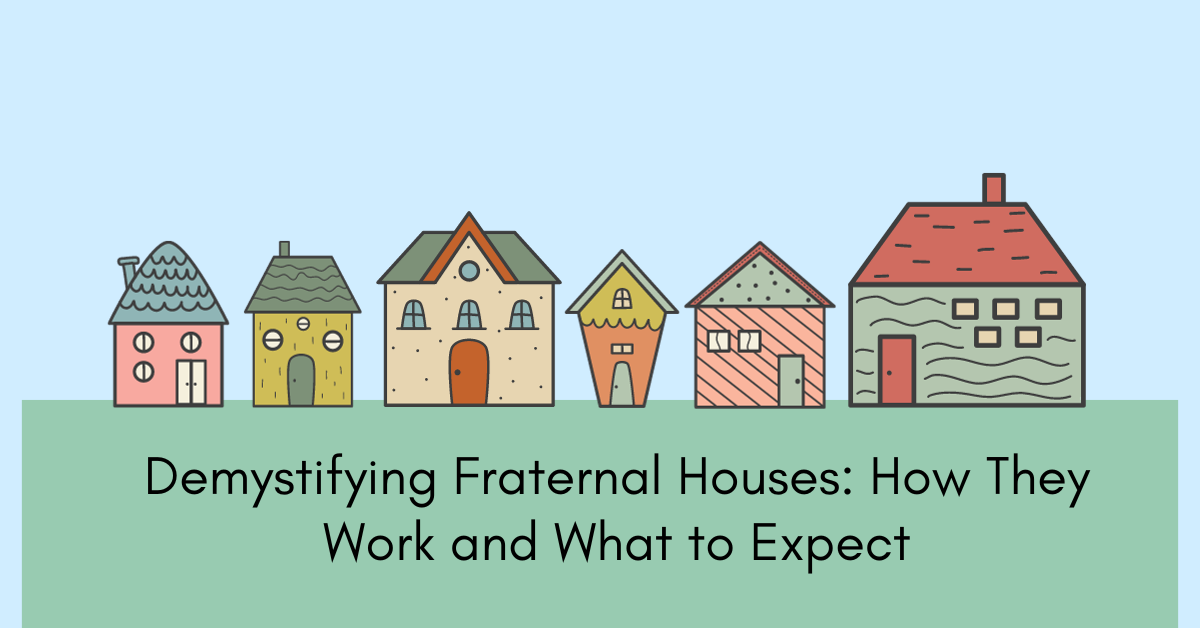 Demystifying Fraternal Houses: How They Work and What to Expect
Fraternity houses have long been a staple of college life, often associated with camaraderie and unique experiences. But have you ever wondered how these houses actually work? In this blog post, we'll dive into the inner workings of fraternal houses, shedding light on their purpose, organization, and the benefits they offer to students.
Understanding Fraternal Houses
Fraternal houses, commonly known as fraternity houses, serve as both living spaces and hubs of activity for members of college fraternities. These houses provide a central location where fraternity brothers can reside, socialize, and engage in various events and activities. Let's take a closer look at how these houses operate:
Accommodation and Brotherhood:
Fraternal houses are more than just dorms; they are spaces where members forge close bonds and share a sense of brotherhood. Living together under one roof promotes a strong sense of community, allowing members to support each other academically, socially, and emotionally.
Leadership and Governance:
Each fraternity house is typically run by a set of elected officers who oversee its day-to-day operations. These officers might include a president, vice president, treasurer, and social chair, among others. This leadership structure ensures that the house functions smoothly and that events and activities are well-organized.
Social Activities and Events:
Fraternal houses are known for hosting a wide range of social activities, including themed parties, philanthropic events, and community service projects. These events foster a sense of unity among fraternity members and provide opportunities for networking and personal growth.
Financial Management:
Managing the finances of a fraternity house is a crucial aspect of its operation. Members often contribute to cover expenses such as rent, utilities, maintenance, and social events. The treasurer plays a key role in budgeting, collecting dues, and ensuring responsible financial management.
Alumni Engagement:
Fraternal houses often maintain strong connections with alumni, who may visit the house for reunions, events, or mentorship opportunities. Alumni support can be invaluable in providing guidance, career advice, and networking opportunities for current members.
Benefits of Fraternal Houses
Lifelong Friendships: Living together in a fraternal house fosters lifelong friendships and a strong sense of belonging.
Leadership Development: Holding leadership positions within the house hones leadership and organizational skills.
Networking: Fraternal houses offer an extensive network of connections, including alumni and fellow members.
Personal Growth: Participating in various activities and responsibilities encourages personal growth and development.
Conclusion
Fraternal houses are vibrant spaces that go beyond mere accommodations. They serve as the heart of the college fraternity experience, nurturing camaraderie, leadership skills, and personal growth. By understanding the mechanisms that drive these houses, students can fully appreciate the unique opportunities they provide for building lasting friendships, developing leadership abilities, and enriching their college journey.
Like this blog post? You can read more blog posts here such as Rush Questions You Might Hear During Recruitment or Navigating The Exciting Journey: When Does Fraternity Rush Start?